Worship Services each Sunday at 10:00 a.m.
Nursery is provided in the morning service.
Kids Club for children ages 3 to Grade 4 is held is held during the worship service.
Upcoming Worship Services
Advent and Christmas
Imagine the wonder of Christmas. Pause. Slow down.
Don't think too hard. Let your emotions wander and wonder.
Imagine. Form a picture in your mind. Think creatively. Visualize.
Consider how God communicated his love toward us in a way we can so easily relate to: the piercing sound of a baby's cry, the intimate touch of mother and child, the aroma of hay and manure in a stable, the bright light of a star in the dark night sky. Through Jesus, God came near. He came to be with us.
Our current celebrations of the Christmas season might bombard us with decorations, carols, recipe suggestions, concerts, parties and so much more. In the frenzy of it all, we risk missing the wonder and mystery of God's gift.
During the four weeks of Advent, leading up to Christmas, let's make an effort to experience God through the tangible and the ordinary all around us. Let's use all our senses to connect us to the wonder of this amazing story. After all, God came to us in the most tangible, ordinary way.
In the special treats that come out at Christmas, taste the special love of God. In the hugs at family gatherings, feel the warmth of God's presence. In the sound of the Salvation Army bell or the Christmas music, imagine the baby's first cry in Bethlehem. Walk past a bakery, or stand in your kitchen as the cookies are ready, and let the aroma of God's love waft over you.
"Taste and see that the Lord is good." – Psalm 34:8
"For we are to God the pleasing aroma of Christ…"
–2 Corinthians 2:15
"Open my eyes that you may see wonderful things in your law."
– Psalm 119:18
"Whoever has ears to hear, let them hear." – Matthew 11:15
Jesus said, "Someone touched me, for I know that power has gone out from me." – Luke 8:46
Imagine the wonder of Christmas, God's love in Jesus.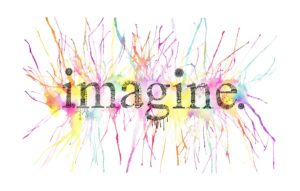 December 17, 10 a.m.: Advent 3
Isaiah 35:1-10, "IMAGINE What Joy Sounds Like" Can you ever get tired of hearing your favourite song?
December 24, 10 a.m.: Advent 4
Ezekiel 34:31, "IMAGINE What Love Smells Like" There are many different smells in a barn. Is love in any of them?
December 24, 7 p.m.: Christmas Eve Candlelight Service
God is turning the world right-side up
December 25, 10 a.m.: Christmas Day
Isaiah 9:2, Luke 2:13, Matthew 2:2, John 1:14, "IMAGINE the Lights of Christmas" Light? Darkness? What gets our attention the most? One light? Many lights?
December 31, 10 a.m.: End of Year service
Luke 2:25-35, "Legacy and Destiny"
What makes headlines? What are important legacies? Who determines destinies?
January 1, 10 a.m.: New Year's Day
Luke 2:41-52, "A New Year for Growing" New year. New opportunities. What are you looking forward to?
Current Sermons Available for Download: