Worship Services each Sunday at 10:00 a.m.
Nursery is provided in the morning service.
Kids Club for children ages 3 to Grade 4 is held during the worship service

.
Upcoming Worship Services
The Book of Hebrews is a book that invites us to see how the picture of God's relationship with his people comes together, like all the pieces of a puzzle.
In this book, we look back to prophecy and pictures of the Old Testament.
We look up to Jesus as the fulfillment of those prophecies and pictures.
We look around to the Church as the people who live out God's plan and purpose.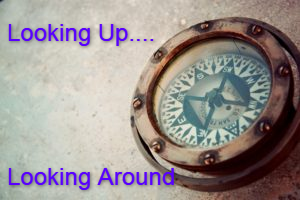 Look up to God who is at work, renewing his relationship with his people.
Look around at your own life and relationships to see how God is at work.
Are you excited to be part of this amazing picture that God is developing?
(By the way, consider reading the entire book of Hebrews sometime. If possible, read it through in one sitting, or at least several chapters at a time, to get a greater feel for the flow and themes of the book.)
November 4, 10 a.m.: Hebrews 9:1-15, "Sacrifice: Meaning and Fulfillment"
November 4, 3 p.m.: Fellowship & Study
November 11, 10 a.m.: Pastor Sid Ypma leads worship
November 18, 10 a.m.: Hebrews 11, "Faith in Greater Things"
November 18, 3 p.m.: Fellowship & Study
November 25, 10 a.m.: Hebrews 13, "Purposeful, Obedient Living"
November 25, 3 p.m.: Fellowship & Study
Current Sermons Available for Download: