Worship Services each Sunday at 10:00 a.m.
Kids Club for children ages 3 to Grade 4 is held is held during the worship service.
Upcoming Worship Services
We will be continuing our look at the various stories in the Bible as the Grand Story of God's relationship with his people. Having celebrated the first coming of Jesus, we will now be looking at stories from the New Testament.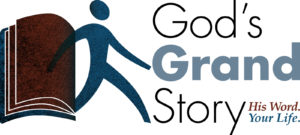 Notice how the individual stories fit within the Grand Story and how they invite us to find our own story within God's Grand Story. Listen to hear how every story whispers God's name. Do you have a personal story to share? We would love to hear it.
March 11, 10 a.m.: Mark 10:17-31, "The Greatest Sacrifice"
March 11, 3 p.m.: Fellowship & Study
March 18, 10 a.m.: Pastor Marilyn Savage will lead our morning worship as Pastor Jack will be leading worship at Zion CRC in Pembroke
March 25, 10 a.m.: Our service will follow the outline of the Jewish Seder (Passover) meal, showing how this story points to fulfillment in Jesus. The service will include the celebration of Communion.
March 30, Good Friday: You are invited to join the Walk of the Cross, starting at First Presbyterian Church at 9:30, and walking through downtown Brockville, telling the story of Jesus taking our sins on the cross. The Walk concludes with an ecumenical worship service at Wall Street United Church at 11 a.m. This service will follow the outline of the words of Jesus from the cross. Even if you do not join the Walk, you are welcome to come to the service.
April 1, 6:30 a.m.: Ecumenical Sunrise Service at Centeen Park
April 1, 10 a.m.: Easter worship, celebrating the risen Jesus!
Current Sermons Available for Download: