Worship Services each Sunday at 10:00 a.m.
Nursery is provided in the morning service.
Kids Club for children ages 3 to Grade 4 is held during the worship service

.
Upcoming Worship Services
We will be continuing our look at the various stories in the Bible as the Grand Story of God's relationship with his people. Having celebrated the first coming of Jesus, we will now be looking at stories from the New Testament.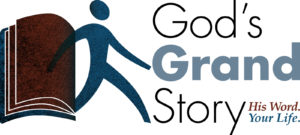 Notice how the individual stories fit within the Grand Story and how they invite us to find our own story within God's Grand Story. Listen to hear how every story whispers God's name. Do you have a personal story to share? We would love to hear it.
May 20, 10 a.m.: Acts 2:1-21, "Fresh Wind Blowing" celebrating Pentecost
May 27, 10 a.m.: Acts 8:9-25, "More than Magic?"
May 27, 6:15 p.m.: Fellowship & Study
Current Sermons Available for Download: